The Brain Wave


Laboratory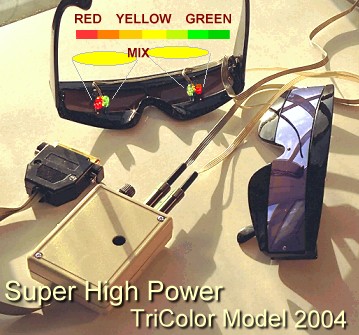 The Brain Wave Lab is still its time ahead - extremely flexible in the creation of Brain-sessions, used by many individuals and professionals to do real research and also group sessions with an expander / institutes & festivals.
Now Tri-Colour models are standard delivered.
Photo: A model with two pairs of goggles (standarly the models are for one pair).
General Features:
Tricolour (Red, Yellow, Green), by software control
100 full editable Presets (program steps)
Sequencer time table to create sessions (or manually real time)
2 LED Frequency generators (0.06 up to 49 Hz)
2 LED Brightness controls
Pulse width and delay controls for LED frequency
Extensive Sound control (MIDI and Internal sounds)
1 optional Sound Trigger frequency generator
Sync and Hemisync possibilities
Possible to immitate alsmost any brainmachine
International adapter with Female, Male, High and Hyper position.
. . . . . The latest BWL software has full MIDI functionality with windows 95, 98, ME, NT, 2000 and XP