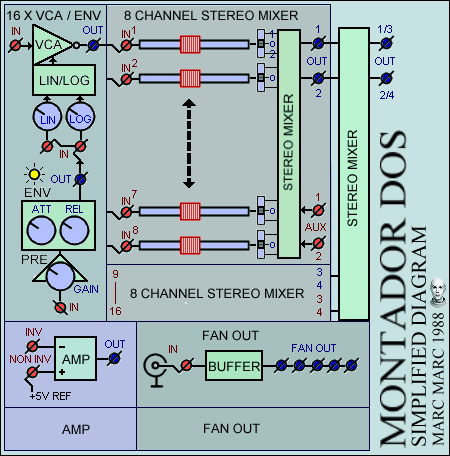 This simplified functional Diagram shows you how the Montador Dos is build up.
Notice that each different module only is drawn one time.
The 16 VCA's are all build up exactely equal. Each VCA is connected to the 2x8 channel stereo mixer and thus a quadro mix can be created. Also a stereo output is available an two stereo auxilary inputs.
All modules can be used independently to create many possible patches and interface with other devices.
The 2 AMPs and FAN OUT circuits were add to extend the functionality for different patches.